Automotive fuse supplier
Product Details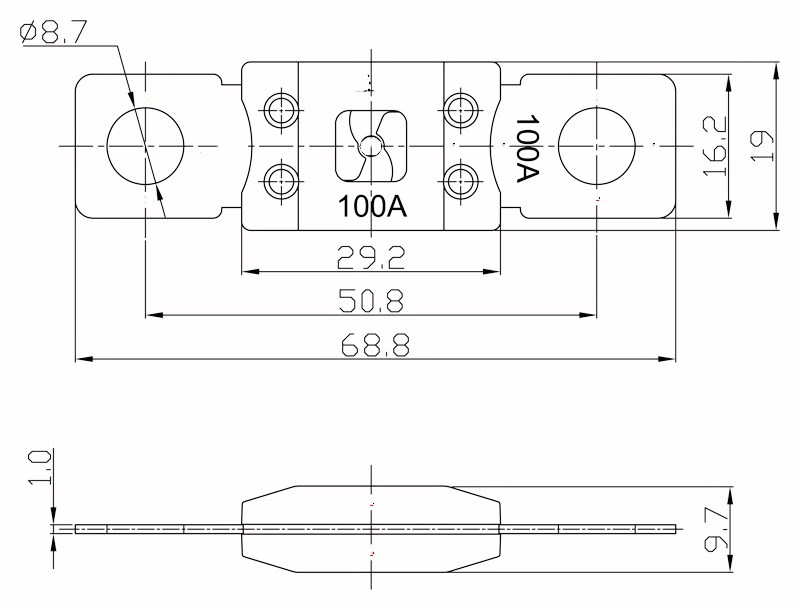 Product model: ANL-B series
Product voltage: 12V-250V/DC
Current range: 50A 60A 80A 100A 125A 150A 200A 250A 300A 350A 400A
Used for: high current and high power electrical equipment, automotive electrical appliances, fire and automobile generator assembly protection, car speakers and other products
Appearance: bolted. Gold plated surface
There are many electrical devices in the automotive circuit that are connected by wires of different colors. The most important thing to ignore is the fuse. The fuse is a customary name, and the fuse is called in the national standard. The role of the fuse is to protect the circuit (line) and electrical equipment.
The automobile fuse is a kind of current fuse. When the circuit current exceeds twice the rated current of the fuse, it will be blown in a few seconds, which acts as a circuit protection. It is often used for overcurrent protection of automotive circuits and for overcurrent protection of industrial equipment.
Founded in 2006, Dongguan Gongfu Electronics Co., Ltd. (GFEFUSE) specializes in manufacturing and selling current fuses, fuse holders, automotive fuse holders, automotive fuses, automotive fuse boxes, chip fuses , resistive fuses, miniature fuses , glass tube fuses, Ceramic tube fuses, high voltage fuses, etc. The specifications are complete and the quality is excellent. The company has passed ISO/TS16949:2009 quality system certification, and the products have passed UL, TUV, CE, UR and other certifications.
ANL-B Series Fork Bolt Fuse
Inquiry